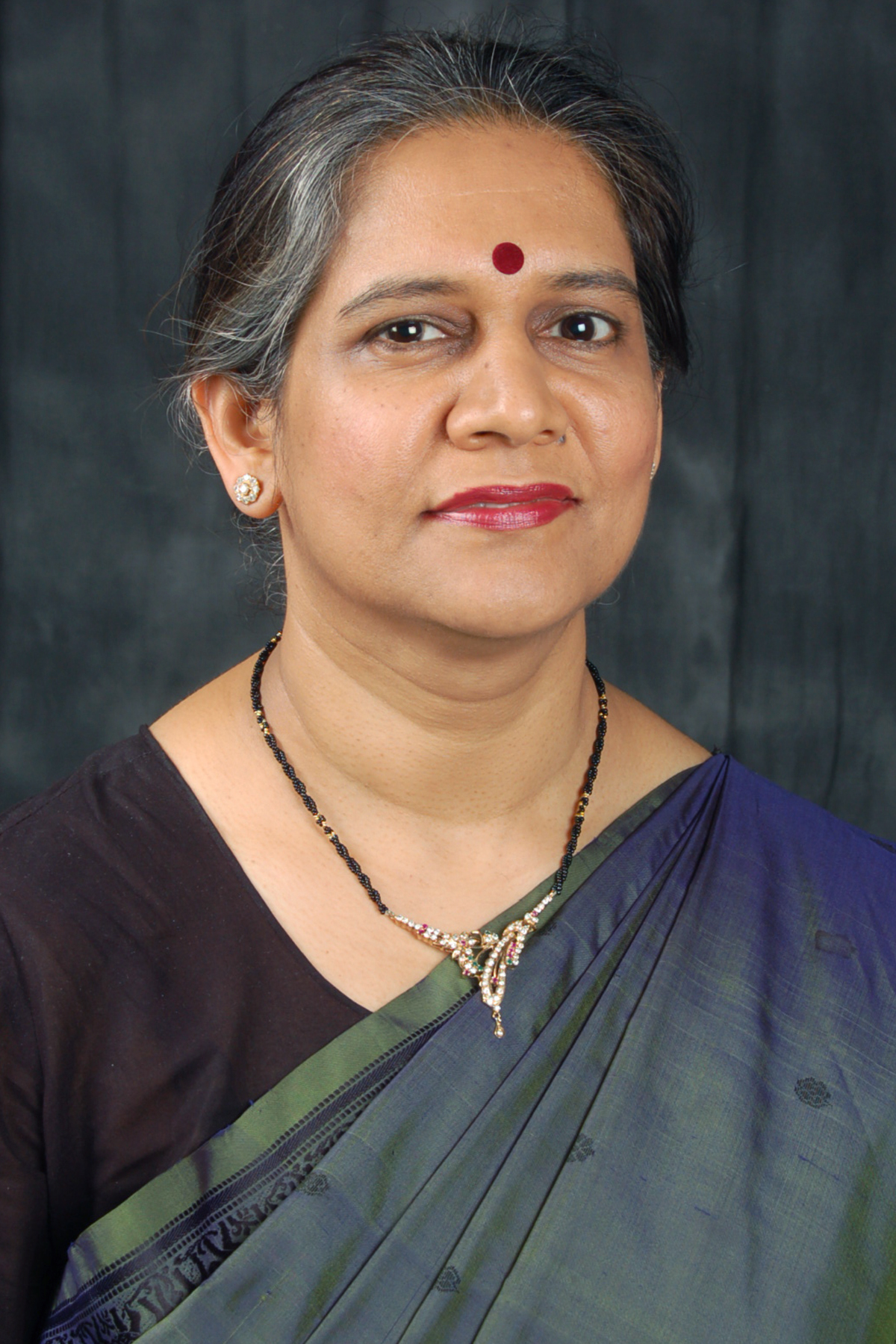 Speaker: Ms. Pamela Kumar
Director General, TSDSI (Telecom Standards Development Society of India)
President & Founder Chair, CCICI (Cloud Computing Innovation Council of India)
Abstract: The National Digital Communication Policy 2018 states :
At the current pace of digitisation and digitalisation, it is estimated that India's digital economy has the potential to reach one trillion USD by 2025.
With significant capabilities in both telecommunications and software, India, more than most countries, stands poised to benefit from harnessing new digital technologies and platforms to unlock productivity, thus catalysing economic growth and development
The 5G Vision for India has been defined as "5G technology has the potential for ushering a major societal transformation in India by enabling a rapid expansion of the role of information technology across manufacturing, educational, healthcare, agricultural, financial and social sectors. India must embrace this opportunity by deploying 5G networks early, efficiently, and pervasively, as well as emerge as a significant innovator and technology supplier at the global level."
The realization of these National Goals is dependent on the researchers & innovators in the country actively participating is steering the direction of emerging technologies to address the Unique challenges of India.
This talk will try to highlight the need for driving research to address India Specific requirements. This research can then be leveraged to develop standards, influence global standards and hence the direction of technology and product development.
TSDSI provides the one-stop platform :
To help researchers formulate research problems based on the Standardisation gaps needed for solving India's Unique challenges
To help researchers translate their research ideas and patents into Standards
The talk will provide the flow to achieve the above at TSDSI and invite the researchers at the conference to join hands in the development and adoption of the next generation of technology for India.
Bio: Since February 2017, Ms. Pamela Kumar has been appointed as the Director General of TSDSI. An alumnus of PEC Chandigarh, Rutgers University and IIM Bangalore, Pamela brings with her an experience of 30+ years in the communications, computers and semiconductor industry.
TSDSI is involved in mobilising the Technical experts in the country to develop standards based on National Priorities & requirements and influencing Global Standards, particularly at ITU, 3GPP and other forums. Major contributions are being driven to incorporate India's innovations to address Rural connectivity requirements for India and rest of the world. CCICI published a Framework & Roadmap for Cloud Computing Adoption in India and provided technical consultation on various aspects of the Cloud Computing Strategy for India. CCICI also formed the IoT for Smart Cities Task Force which published a series of reports related to Smart Cities Requirements Analysis, Smart Cities Reference Architecture, Smart Cities RFP Guidelines, Design & Planning of Smart Cities using IoT.
Prior to TSDSI, she has spent the first 10 years of her career at AT&T, Bell Labs in USA and at C-DOT in Bangalore. Later, she held leadership positions in Texas Instruments, IBM, Hewlett Packard Enterprise, R&D labs in India. She also did a short stint with 2 startups, setting up the R&D centers of Network Programs and Alliance Semiconductors. She holds 3 Patents granted by USPTO and has 5 patent applications pending in the Networking Accelerators domain. She has been a Keynote/ invited speaker in 60+ Local and Global forums.
Pamela is also the Founding Chair and current President of Cloud Computing Innovation Council of India (CCICI). She is on the Governing Board of Indian Financial Technologies and Allied Services (IFTAS) and PEC University of Technology. She is the Bharti Chair for IT Research and Member Research Council, UIET, Panjab University. She also mentors a few Startups in the ICT space.
Pamela is currently the Chair of the IEEE Charles Steinmetz Awards Committee. She was the first ever appointee from India in the IEEE Standards Association - Board of Governors, as the Member at large for 2011-12. She has held several other leadership roles as a senior member of IEEE - such as General Chair of IEEE ANTS Conference, Coordinator for IEEE Region 10 Industry Relations, Chair for IEEE Computer Society Chapter & Vice Chair of IEEE Bangalore section, etc.