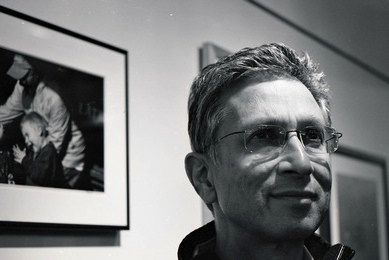 Prakash Narayan received the Bachelor of Technology degree in Electrical Engineering from the Indian Institute of Technology, Madras, in 1976, and the M.S. and D.Sc. degrees in Systems Science and Mathematics, and Electrical Engineering, respectively, from Washington University, St. Louis, MO, in 1978 and 1981. He is Professor of Electrical and Computer Engineering at the University of Maryland, College Park, with a joint appointment at the Institute for Systems Research. He has held visiting appointments at ETH, Zurich; Technion, Haifa; Alfréd Rényi Institute of the Hungarian Academy of Sciences, Budapest; University of Bielefeld; Institute of Biomedical Engineering (formerly LADSEB), Padova; and Indian Institute of Science, Bangalore. Narayan has served as Associate Editor for Shannon Theory, Executive Editor and Editor-in-Chief of the IEEE Transactions on Information Theory. He is a Fellow of the IEEE.
Abstract: Current as well as futuristic data-driven applications entail function computation or recoverability or utility, with accompanying requirements of data privacy. In such an application, a user holding data must publicly furnish attributes of the data (function recoverability or utility) while protecting the data or the data-generating mechanism (privacy). Three formulations of function computation with privacy will be described: "predicate privacy" which requires that data or a separate and sensitive attribute of it be protected; "list privacy" which guarantees that a protected data value defies even being guessed to lie among a larger group of values; and "distribution privacy" in which the workings of an underlying data-generating algorithm must remain under wraps.
The concept of differential privacy rules the data privacy landscape. Our approach can be viewed as a complement that enables exact characterizations of optimal utility versus privacy performance tradeoffs, and specifies randomized privacy mechanisms for attaining them. This is a rich and evolving research area that raises many interesting questions, especially for students. Selected open problems will be indicated.
This talk is based on joint work with Ajaykrishnan Nageswaran which constitutes a part of his UMD doctoral research.