SPCOM Personal journey
A conference series that has sustained over three decades and growing, is something we can be proud of, having grown up together. Around 1990 three of us joined as young faculty in ECE Dept of IISc, where there were already four senior faculty in Signal Processing, adding the count of SP faculty to seven. The signal processing strength at ECE spanned from Biomedical to Speech processing to Image processing, Geophysical signal processing to Underwater acoustics and of course much signal processing for Communication. This range was impressively wide and well accomplished. ECE always took pride in good research to which got added the intention to spread and share the culture of research through hosting of high quality conference at IISc in the area of signal processing; we were even indicated that it is part of being a good faculty member. So we evolved the SPCOM format to include day-long tutorials from international experts, double-blind reviewed papers, publication through reputed publisher (such as Xplore). The day long single author tutorials (unlike present day format) provided the much needed trigger and insight into current research topics authoritatively! ( The double blind review also threw up some unexpected situations such as a senior author paper getting border line score!) In the 90s the SP industry was also taking root around Bangalore, with significant system development activity. Hence we evolved to include Industry paper/product presentations also. Overall, we were happy that SPCOM quickly became a sought after conference for the local authors and also appreciated by the international experts.
It is interesting that the SPCOM experience gave us the confidence to successfully initiate the formation of the IEEE Signal Processing Society Bangalore Chapter in year 2000, with involvement from both local academic faculty and Industry experts. It is significant that already by the 90s we had the presence in Bangalore of Texas Instruments, Motorola, Analog Devices, Philips, IBM and the like along with Indian R&D organizations such as DRDO, ISRO, involved in major SP system development activity. So, it was a fertile ground that we sowed the seeds of SPCOM, to be also hosted by the IEEE SP Bangalore Chapter, which is flourishing well even until today. Several more conference series started after the SPCOM, such as our own NCC, but SPCOM has retained its distinctive foot print.
Through SPCOM experience, we learnt some serious lessons of research pedagogy, different from "research and pedagogy", We expanded the idea of tutorials by international experts into a more focused yearly winter school series, WiSSAP (Winter school on speech/audio processing) started in 2005 and going strong towards the 16th edition soon! (IEEE's seasonal schools concept started more recently)
In this era of expensive international conferences and expensive travel, SPCOM is playing an important role to cater to the needs of the expanding local research community. I wish it even more success through even more innovative means.
Wishing all the best,
Prof. T.V. Sreenivas
---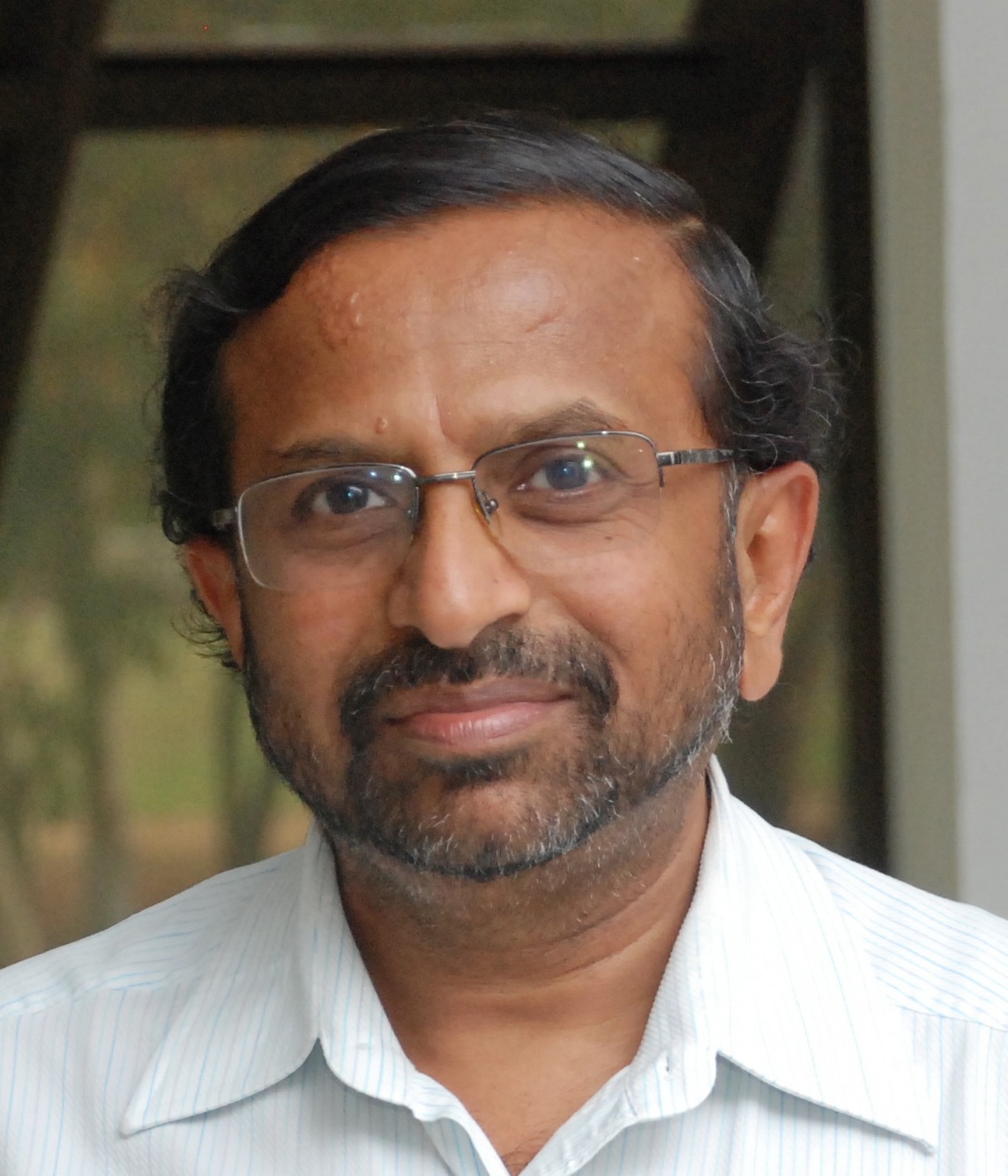 Thippur Sreenivas graduated from UVCE, Bangalore and M.E. from ECE, Indian Institute of Science, PhD from Tata Institute of Fundamental Research, Bombay. The professional career started with a stint at LRDE, Bangalore, visiting faculty position at Marquette Univ, Milwaukee, USA and Norwegian Institute of Technology (NTNU), Trondheim, Norway and rejoined ECE, Indian Institute of Science as Asst Professor in 1990. Through a happy, proud, full academic career at IISc, involving research, teaching, projects, entrepreneurship, and visiting faculty positions at various Univs abroad, presently retired and continuing independent research/teaching.