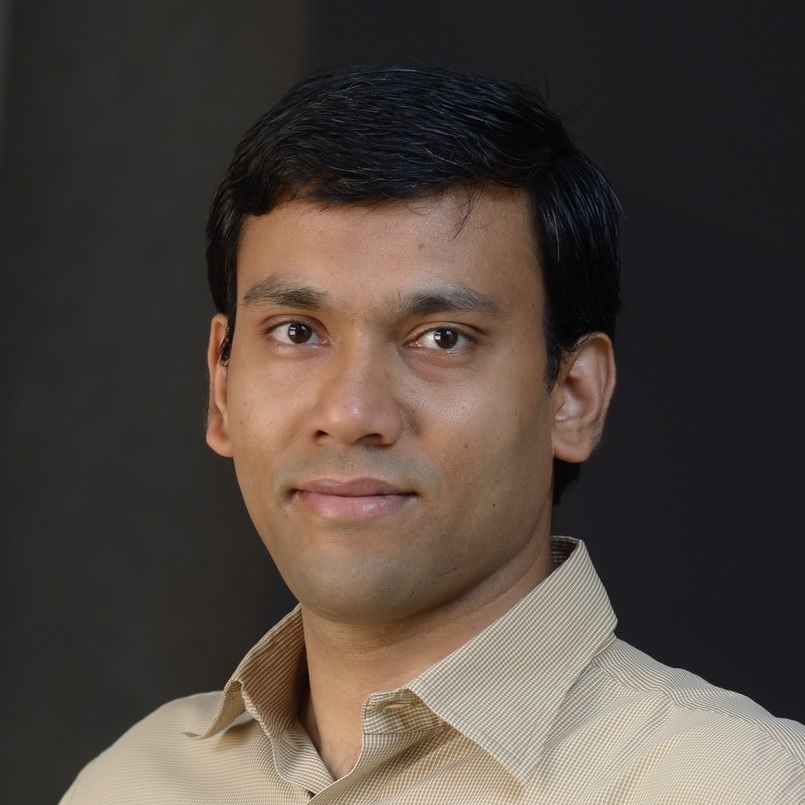 Prasanta Kumar Ghosh received the B.E.(ETCE) in electronics from Jadavpur University, Kolkata, India, and the M.Sc.(Engineering) degree in electrical communication engineering from Indian Institute of Science (IISc), Bangalore, India, in 2003 and 2006, respectively, and the Ph.D. degree in electrical engineering from the University of Southern California, Los Angeles, CA, USA, in 2011. He is currently an Associate Professor with the Department of Electrical Engineering, IISc. His research interests include nonlinear signal processing methods with applications to speech and audio, audio visual signal processing, and biomedical signal processing.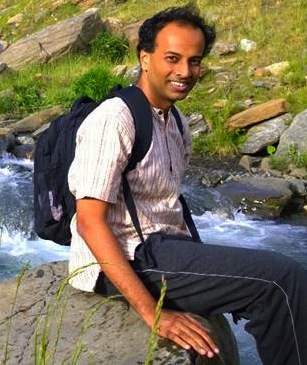 Krishna Jagannathan obtained his B. Tech. in Electrical Engineering from IIT Madras in 2004, and the S.M. and Ph.D. degrees in Electrical Engineering and Computer Science from the Massachusetts Institute of Technology (MIT) in 2006 and 2010 respectively. During 2010-2011, he was a visiting post-doctoral scholar in Computing and Mathematical Sciences at Caltech, and an off-campus post-doctoral fellow at MIT. Since November 2011, he has been with the Department of Electrical Engineering, IIT Madras, where he is currently an associate professor. He worked as a consultant at the Mathematical Sciences Research Center, Bell Laboratories, Murray Hill, NJ in 2005, and as an engineering intern at Qualcomm, Campbell, CA in 2007. His research interests lie in the stochastic modeling and analysis of communication networks, transportation networks, network control, and queuing theory.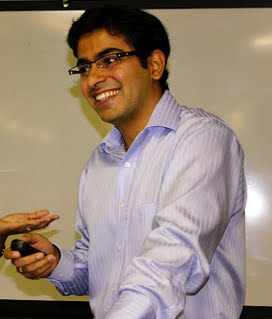 Nikhil Karamchandani is an assistant professor at the Department of Electrical Engineering, IIT Bombay. He received the Ph.D. degree from the Department of Electrical and Computer Engineering, University of California at San Diego, in 2011. From 2011 to 2014, he was a post-doctoral Scholar with the University of California at Los Angeles and the Information Theory and Applications (ITA) Center, University of California at San Diego. His research interests include networks, information theory, and online learning. He received the California Institute for Telecommunications and Information Technology (CalIT2) Fellowship in 2005, the INSPIRE Faculty Fellowship in 2015, and the Best Paper Award at COMSNETS 2017.
| First Name | Middle name | Last Name | Organization |
| --- | --- | --- | --- |
| A. S. | | Gandhi | VNIT-Nagpur |
| Aashish | | Mathur | Indian Institute of Technology Jodhpur |
| Abhilash | | Krishna | CGG |
| Abhishek | | Gupta | Indian Institute of Technology Kanpur |
| Abhishek | | Sinha | IIT Madras |
| Adithya | | Pediredla | CMU |
| Aditya | K. | Jagannatham | Assoc. Prof, EE, IIT Kanpur |
| Adrish | | Banerjee | Indian Institute of Technology Kanpur |
| Ajay | | Singh | IIT Jammu |
| Ajay | | Srinivasamurthy | Amazon.com, India |
| Ajit | | Rajwade | IIT Bombay |
| Akhil | | PT | IIT Madras |
| Amalendu | | Patnaik | Assoc. Prof, ECE, IIT Roorkee |
| Amit | | Sethi | IIT Bombay |
| Amitalok | Jayant | Budkuley | IIT Kharagpur |
| Amrit | | Singh Bedi | U.S. Army Research Laboratory |
| Anand | | Srivastava | Indraprastha Institute of Information Technology Delhi |
| Anbumani | | Subramanian | Intel |
| Andrew | | Thangaraj | IIT Madras |
| Anil | | Vuppala | International Institute of Information Technology Hyderabad |
| Animesh | | Kumar | Indian Institute of Technology Bombay |
| Animesh | | Mukherjee | IIT Kharagpur |
| Ankit | | Dubey | Indian Institute of Technology Jammu |
| Ankur | | Kulkarni | Indian Institute of Technology Bombay |
| Annirudhan | | S | IIT Madras |
| Arivudai | | Nambi | Kasturba Medical College, Manipal Academy of Higher Education, Mangaluru |
| Arpan | | Chattopadhyay | |
| Arun | Pachai | Kannu | Indian Institute of Technology Madras |
| Arun | | Kumar | Indian Institute of Technology Delhi |
| Ashish | | Panda | TCS Innovation Labs, Mumbai, India |
| Ashok | | Veeraraghavan | Rice University |
| Ashok Kumar | | M. | Indian Institute of Technology Palakkad |
| Ashwin | | Ashok | Georgia State University, Atlanta |
| B. Sundar | | Rajan | IISc Bangalore |
| Babji | | Srinivasan | IIT Gandhinagar |
| Bharath | | Bettagere | IIT Dharwad |
| Bharathi | | B | SSN College of Engineering |
| Bijit | Kumar | Das | IIIT Guwahati |
| Bikash | | Dey | Indian Institute of Technology Bombay |
| Biswajeet | | Mukherjee | IIITDM, Jabalpur |
| C | | Chandra Shekhar | IIT Madras |
| Cedric | | Adjih | INRIA |
| Chandra | | Murthy | Indian Institute of Science |
| Chandra | S | Seelamantula | IISc Bangalore |
| Chandramani | Kishore | Singh | Assist. Prof, Electronics System Engg, IIsc, Bangalore |
| Chetan | | Singh Thakur | Indian Institute of Science Bangalore |
| Chetna | | Singhal | Indian Institute of Technology Kharagpur |
| Chevula | | RamaRao | NITM |
| Chinmay | | Hegde | New York University |
| Chinmoy | | Kundu | University College Dublin |
| D. | | Manjunath | IIT Bombay |
| Debayani | | Ghosh | Chalmers |
| Deepa | | Venkitesh | IIT Madras |
| Deepak | | Mishra | IIST |
| Deepak | | T | IIIT-Dharwad |
| Deepu | | Vijayasenan | National Institute of Technology Karnataka |
| Dilip | | Krishnaswamy | Reliance Jio Infocomm |
| Dipankar | | Das | Jadavpur University, India |
| Dr Sudhir | | Kumar | IIT Patna |
| Dr. Lillykutty | | Jacob | NIT-Calicut |
| Dr. Mehul | | Raval | AU |
| Dr. S. R. | | Nirmala | Gauhati University |
| Dr.Ganesh | | C.S | HCL |
| ELIZABETH | | SHERLY | IIITMK,TECHNOPARK |
| G. V. V. | | Sharma | IIT Hyderabad |
| Gargeshwari | | Anand | Indian Institute of Science |
| Gaurav | | Kasbekar | IIT Bombay |
| Gopal Krishna | | Kamath | Texas A & M |
| Gorthi | | Rama Krishna Sai Subrahmanyam | IIT Tirupati |
| Govind | | D | Amrita University |
| Guruprasad | | Seshadri | Audience Communications Systems, Bangalore, India |
| Haresh | | Dagale | IISc, Bangalore, India |
| Hari | Prabhat | Gupta | IIT Varanasi |
| Hema | A | Murthy | IIT Madras |
| Hemachandra | | N. | IIT Bombay |
| Hemant | | Patil | DAICT, Gujrat |
| Hemant | | Rath | TCS |
| Himal | | Suraweera | University of Peradeniya, Sri Lanka |
| Himanshu | | Asnani | TIFR |
| Himanshu | | Tyagi | IISC |
| J | | Harshan | Indian Institute of Technology Delhi |
| Jaiganesh | | Balakrishnan | Texas Instruments |
| JIJI | | C V | College of Engineering |
| Jithendra | | Vepa | Samsung R&D Bangalore |
| Jithin | | Ravi | Universidad Carlos III de Madrid |
| Jobin | | Francis | Indian Institute of Technology Palakkad |
| Jyotirmoy | | Karjee | Samsung, Bangalore |
| K V Vijay | | Girish | Indian Institute of Science, Bangalore |
| Kalpana | | Dhaka | Indian Institute of Technology Guwahati |
| Karan | | Nathwani | Indian Institute of Technology, Jammu |
| Kaushik | | Mitra | IIT Madras |
| Ketan | | Rajawat | IIT Kanpur |
| Komal | | Janghel | IIIT Guwahati |
| Krishna | | Jagannathan | Indian Institute of Technology Madras |
| Krishna | | Mukkavilli | Qualcomm Inc. |
| Krishna | | Sivalingam | Indian Institute of Technology Madras |
| Kukil | | Khanikar | IIIT Guwahati |
| Kumar | | Appaiah | Indian Institute of Technology, Bombay |
| KVS | | Hari | Indian Institute of Science, Bangalore |
| Lakshmi Narasimhan | | Theagarajan | Indian Institute of Technology, Palakkad |
| lalan | | kumar | indian institute of technology delhi |
| LALITHA | | VADLAMANI | IIIT Hyderbad |
| Lee | | Swindlehurst | University of California at Irvine |
| M. Sabarimalai | | Manikandan | Indian Institute of Technology Bhubaneswar |
| Mahadeva | | Prasanna | IIT Dharwad |
| Maheswaran | | Palani | IIT Madras |
| Mandha Damodaran | | Selvaraj | Indian Institute of Information Technology, Design and Manufacturing |
| Manivasakan | | R. | Indian Institute of Technology Madras |
| Manohar | | Murthi | University of Miami |
| Manoj | | Bs | Indian Institute of Space Science and Technology |
| Manoj | | Verma | IISc |
| Marceau | | Coupechoux | Telecom ParisTech |
| Monika | | Agrawal | IIT |
| Moumita | | Patra | IIT Guwahati |
| Nagananda | | K | Lehigh University |
| Nanda Kishore | | Chavali | Mathworks India Pvt Ltd. |
| Naren | | Naik | Indian Institute of Technology Kanpur |
| Naveen | | Kadayinti | IIT Dharwad |
| Naveen | | Kolar Purushothama | Indian Institute of Technology Tirupati |
| Naveen | | M. B. | IIT Dharwad |
| Navin | | Kashyap | IISc |
| Neelesh | | Mehta | Indian Institute of Science |
| Neeraj | | Sharma | Indian Institute of Science |
| Nikhil | | Karamchandani | Indian Institute of Technology Bombay |
| Niladri | | Puhan | IIT Bhubaneswar |
| Nilkanta | | Sahu | IIT Guwahati |
| Nithin | V | George | Indian Institute of Technology Gandhinagar |
| Padmanabhan | | Rajan | IIT mandi |
| Parthajit | | Mohapatra | Indian Institute of Technology Tirupati |
| Parul | | Garg | N.S.I.T. |
| Pavan | | Nuggehalli | Google Inc. |
| Peruru Subrahmanya | | Swamy | Pramati Technologies |
| Pooja | | Vyavahare | IIT Tirupathi |
| Prabha | | Mandayam | IITM |
| Pradeep | | Sarvepalli | Indian Institute of Technology Madras |
| Prasad | | Krishnan | IIIT Hyderabad |
| Prasanta | | Ghosh | IISc |
| Prasanta | Dr | Ghosh | Indian Institute of Science (IISc), Bangalore |
| Prathosh | | A P | Indian Institute of Technology Delhi |
| Pratibha | | Moogi | Samsung |
| Pravati | | Swain | National Institute of Technology Goa |
| Preethi | | Jyothi | Indian Institute of Technology Bombay |
| Premkumar | | K | IIITDM, Kancheepuram |
| Priyankoo | | Sarmah | Indian Institute of Technology Guwahati |
| Prof. | Dr. | Ratnajit Bhattacharjee | IITG, India |
| Prof. | Dr. | Shaik Rafi Ahamed | IITG, India |
| Prof. | | Suryakanth V Gangashetty IIIT Hyederabad India Speech Proc. Pattern Rec | Respected member, IPC, ICIEV |
| Pyari | M | Pradhan | IIT Roorkee |
| R | | KUMARASWAMY | Siddaganga Institute of Technology |
| R | | Nakkeeran | Pondicherry University |
| R Venkatesha | | Prasad | TU Delft |
| Rahul | | Meshram | IIT Madras |
| Rajbabu | | Velmurugan | Indian Institute of Technology Bombay |
| Rajendra | | Nagar | Indian Institute of Technology Jodhpur |
| Rajesh | | Hegde | Indian Institute of Technology Kanpur |
| Rajiv | K | Gupta | Terna Engineering College |
| Rajiv | | Soundararajan | Indian Institute of Science |
| Rajshekhar | | Bhat | IIT Dharwad |
| Rakhesh | | Kshetrimayum | Indian Institute of Technology Guwahati |
| Ram | BIlas | Pachori | Indian Institute of Technology Indore |
| Ramakrishnan | | A G | INDIAN INSTITUTE OF SCIENCE |
| Ranjan | | Mallik | Indian Institute of Technology - Delhi |
| Ranjitha | | Prasad | NUS |
| Ravi | | Gangwar | IIT(ISM) Dhanbad |
| Ravi | | Hegde | IIT Gandhinagar |
| Ravikant | | Saini | Indian Institute of Technology Jammu |
| Renu | | M. Rameshan | IIT Mandi |
| Ribhu | | Chopra | Indian Institute of Technology Guwahati |
| Rohit | | Sinha | Indian Institute of Technology Guwahati |
| Rupayan | | Chakraborty | TCS Research and Innovation |
| Rusha | | Patra | IIIT Guwahati |
| Sachin | | Chaudhari | International Institute of Information Technology |
| SaiDhiraj | | Amuru | IIT Hyderabad |
| Sajidul | | Qadir | KAIST, Korea |
| Salil | | Kashyap | Indian Institute of Technology Guwahati |
| Sam | | Darshi | Assist. Prof, EE, IIT Ropar |
| Samar | | Agnihotri | Indian Institute of Technology Mandi |
| Samudra | | Vijaya | Indian Institute of Technology Guwahati |
| Sandeep | | Kumar | HKUST |
| Sanjay | | Dhar Roy | NIT DURGAPUR INDIA |
| Sanjeev | | Gurugopinath | PES University |
| Santhana Krishnan | | Boopalan | University of Waterloo |
| Santi | P. | Maity | Indian Institute of Engineering Science and Technology, Shibpur |
| Saptarshi | | Ghosh | IIT Indore |
| Sarang | | Pendharker | IIT Kharagpur |
| Saravanan | | Vijayakumaran | IIT Bombay |
| Sastry | | Kompella | Naval Research Laboratory |
| SASWAT | | CHAKRABARTI | IIT KHARAGPUR |
| Satyajit | | Thakor | Assist. Prof, School of Computing and Electrical Engg, IIT Mandi |
| Satyam | | Agarwal | IIT Ropar |
| Seshan | | Srirangarajan | IIT Delhi |
| Shahina | | A | SSN College of Engineering |
| Shailendra | | Varshney | Indian Institute of Technology Kharagpur |
| Shalabh | | Gupta | Assoc. Prof, EE, IIT Bombay |
| Shankar | | Prakriya | Indian Institute of Technology, Delhi |
| Shanmuganathan | | Raman | Indian Institute of Technology (IIT) Gandhinagar |
| Shanti | | Bhattacharya | IITM |
| Sharayu | | Moharir | IIT Bombay |
| Shashank | | Vatedka | IIT Hyderabad |
| Sheetal | | Kalyani | IIT Madras |
| Shishir | N Y | Kolathaya | IISc |
| Shrikant | | Joshi | Vishwakarma Institute of Information Technology Pune |
| Siba | | Narayan Swain | IIT Dharwad |
| Sibi Raj | | B Pillai | IIT Bombay |
| Sidharth | | Jaggi | Chinese University of Hong Kong |
| Sishir | | Kalita | IIT Guwahati |
| Soma | | Biswas | Indian Institute of Science, Bangalore |
| Sonali | | Chouhan | Indian Institute of Technology Guwahati |
| Sreejith | | V | IIT Bhillai |
| Sri Rama | Murty | Kodukula | IIT Hyderabad |
| Srikrishna | | Bhashyam | IIT Chennai |
| Sriram | | Ganapathy | Indian Institute of Science, Bangalore, India, 560012 |
| Sriram | | Murali | Texas Instruments India |
| Sumam | | David | National Institute of Technology Karnataka, Surathkal |
| Suman | | Mitra | DAIICT |
| Sunayana | | Sitaram | Microsoft Research India |
| Sundeep | | Chepuri | IISc Bangalore |
| Sunil Kumar | | Kopparapu | TCS Research and Innovation |
| Suresh | | Sundaram | IIT Guwahati |
| Swaminathan | | Ramabadran | Indian Institute of Technology Indore |
| T | | Nagarajan | SSN |
| Tanaya | | Guha | University of Warwick |
| Tanvina | | Patel | Cogknit Semantics |
| THIRUVENGADAM | | S.J | TCE, Madurai |
| TV | | Ananthapadmanabha | Voice and Speech Systems |
| Uday | | Khankhoje | IIT Chennai |
| Uma | | Mudenagudi | KLE Technological University, Hubballi (Hubali) - India |
| V | | Ramasubramanian | International Institute of Information Technology - Bangalore (IIIT-B) |
| V. | | Mahendran | IIT TIRUPATI |
| V.P. | | Harigovindan | NIT Puducherry |
| Vanlin | | Sathya | University of Chicago |
| Veena | | Karjigi | Siddaganga Institute of Technology |
| Veena | | Thenkanidiyoor | Department of CSE, National Institute of Technology Goa, Ponda, Goa, India |
| Venkatesh | | Gopalakrishnan | Indian Institute of Technology Madras |
| Venkatesh | | Ramaiyan | Indian Institute of Technology Madras |
| Vijayalakshmi | | P | |
| Vikram | | C M | Arizona State University |
| Vikram M | | Gadre | IIT Bombay |
| Vimal | | Bhatia | IIT Indore |
| Vinayak | | Naik | BITS Pilani |
| Vineeth | | B.S. | IIST |
| Vinod | | Pankajakshan | Indian Institute of Technology Roorkee |
| Vinod | | Sharma | Indian Institute of Science |
| Vivek | | Borkar | Indian Institute of Technology Bombay |
| Vivek | | Kanhangad | IIT Indore |
| Yu-Chih | | Huang | National Taipei University |