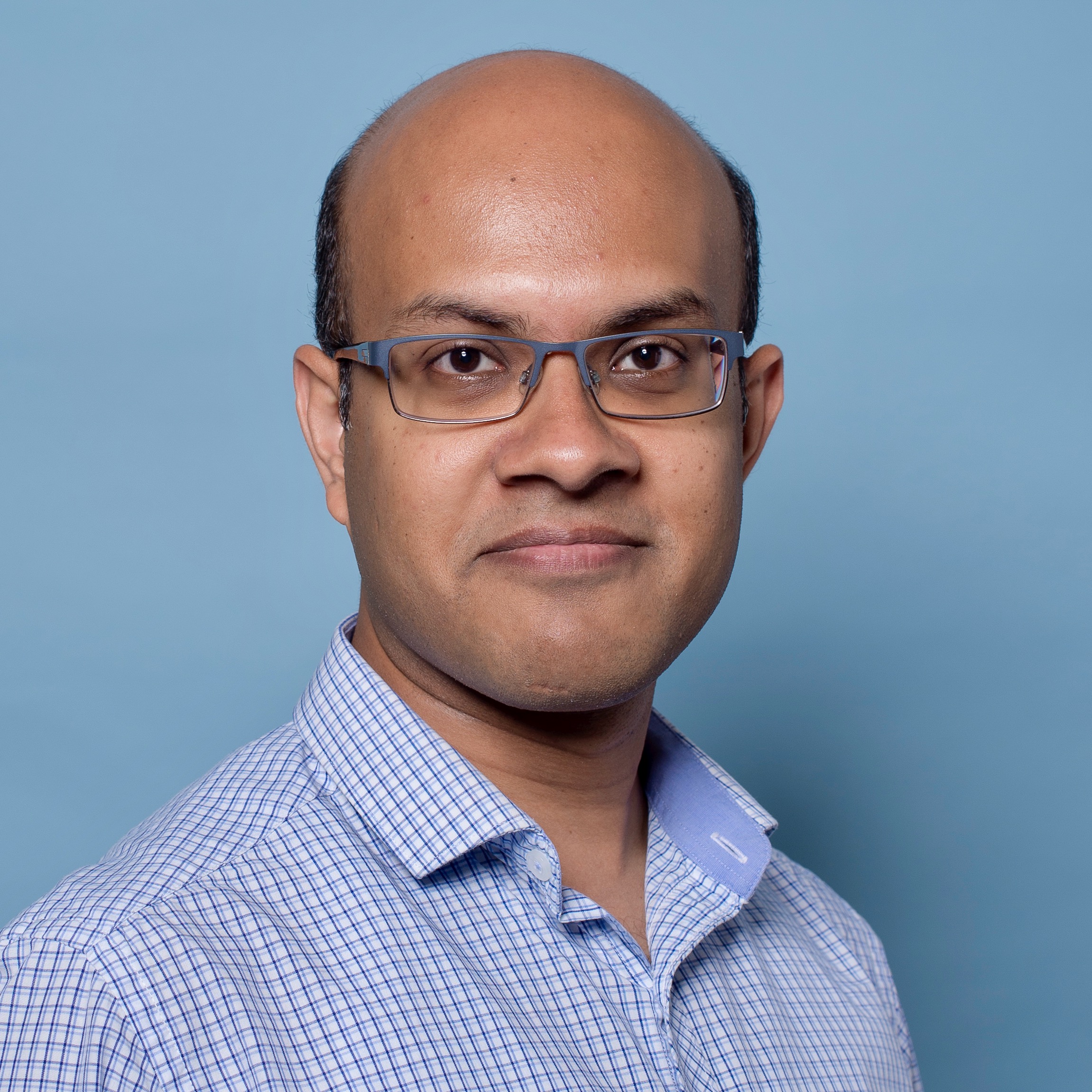 Sundeep Prabhakar Chepuri received his M.Sc. degree (cum laude) in electrical engineering and Ph.D. degree (cum laude) from the Delft University of Technology, The Netherlands, in July 2011 and January 2016, respectively. He was a Postdoctoral researcher at the Delft University of Technology, The Netherlands, a visiting researcher at University of Minnesota, USA, and a visiting lecturer at Aalto University, Finland. He has held positions at Robert Bosch, India, during 2007- 2009, and Holst Centre/imec-nl, The Netherlands, during 2010-2011. Currently, he is an Assistant Professor at the Department of ECE at the Indian Institute of Science (IISc) in Bengaluru, India.
Dr. Chepuri was a recipient of the Best Student Paper Award at the IEEE International Conference on Acoustics, Speech and Signal Processing (ICASSP) in 2015, Best Student Paper Award (as co-author) at ASILOMAR 2019, and the Pratiksha Trust Young Investigator award. He is currently an Associate Editor of the EURASIP Journal on Advances in Signal Processing, and an elected member of the EURASIP Technical Area Committee (TAC) on Signal Processing for Multisensor Systems.
Abstract: In the last few years, deep learning has gained significant attention from a variety of disciplines due to its extraordinary successes in solving many challenging tasks like data cleansing, recognition, classification and data generation, mainly for images, speech and text. Powerful signal processing and mathematical building blocks, such as the convolution operation, correlation, recurrence, and optimization have made deep learning successful. Many science applications deal with data with an underlying graph structure, e.g., social networks, transportation networks, brain networks, sensor networks, chemical molecules, protein-protein interactions, and meshed surfaces in computer graphics, to list a few. For these applications, more recently, deep learning for graph-structured data is receiving a steady research attention from many scientific disciplines. The relevance of deep learning over graphs from a set of nodal observations goes well beyond signal processing.
In this talk, we will present the problem of missing data imputation for graph signals (aka semi-supervised learning) from signed one-bit quantized observations. More precisely, we consider that the true graph data is drawn from a distribution of signals that are smooth or bandlimited on a known graph. However, instead of observing these signals, we observe a signed version of them and only at a subset of the nodes on the graph. Our goal is to estimate the true underlying graph signals from our observations. To achieve this, we propose a generative adversarial network (GAN) where the key is to incorporate graph-aware losses in the associated minimax optimization problem. We illustrate the benefits of the proposed method via numerical experiments on handwritten digits from the MNIST dataset.