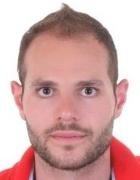 I am a postdoctoral researcher at the Technical University of Munich. I received the Diploma degree in computer and communication engineering from the Lebanese University, Faculty of Engineering, Roumieh, Lebanon in 2013 and the M.S. degree from the Lebanese University, Doctoral school, Tripoli, Lebanon in 2014. I received my Ph.D degree in electrical engineering from Rutgers University, New Jersey, in January 2020. My research interests are in the broad area of information theory and coding theory with a focus on coding for information theoretically secure distributed systems with application to machine learning.
Abstract: We consider the private coded computing setting in which a master server possesses confidential data and wants to run intensive linear computations (matrix-matrix multiplication) on it. The master distributes these computations redundantly to several worker machines. After receiving enough responses from the workers, the master obtains the original computation. However, the data must be kept private from the individual workers, in an information theoretic sense. The compute time at the workers are different and time-varying due to different workloads, network and computing power. We are interested in private coding schemes that can guarantee privacy, reduce the aggregate delay experienced by the master, and assign computations that are proportional to each worker's compute time.
Towards that goal, I will introduce a new family of codes, called PRAC, which can guarantee the desired properties when only one of the input matrices is private. I will introduce RPM3, a generalization of PRAC for the case where both input matrices are private. I will discuss the construction of these codes and present theoretical guarantees on their performance under exponential delay model. Then, I will present results from experiments we ran on Android phones and tablets. I will conclude with some problems that remain open.