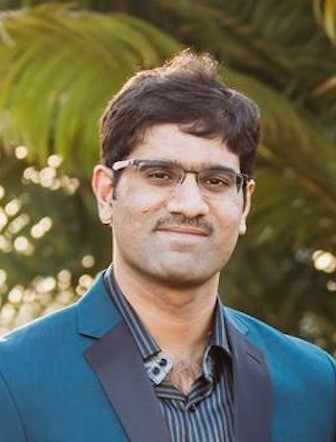 Varun Jampani is a research scientist at Google Research in Cambridge, US. Prior to that, he was a research scientist at Nvidia Research. He works in the areas of machine learning and computer vision and his main research interests include content-adaptive neural networks, self-supervised visual discovery and novel view synthesis. He obtained his PhD with highest honors at Max Planck Institute for Intelligent Systems (MPI) and University of Tübingen in Tübingen, Germany. He obtained his BTech and MS from International Institute of Information Technology, Hyderabad (IIIT-H), India, where he was a gold medalist. He was an outstanding reviewer at CVPR'19, CVPR'18, CVPR'17 and ECCV'16. His work on 'SplatNet' has received 'Best Paper Honorable Mention' award at CVPR'18.
Abstract: Convolutions are the basic building blocks of CNNs. We propose two different generalizations of standard convolutions that makes them content-adaptive.
1. Sparse high-dimensional networks: We propose a generalization of convolution operation to process sparse and high-dimensional data (for instance data that lies in 5D space such as XYRGB). Specifically, we make use of permutohedral lattices and hash tables for efficient processing of sparse high-dimensional data. The ability to learn generic high-dimensional filters allows us to stack several parallel and sequential filters like in a CNN resulting in a new breed of neural networks which we call 'Bilateral Neural Networks' (BNN). We demonstrate the use of BNNs on several 2D, video and 3D vision tasks.
2. Pixel adaptive convolutions: A simple yet effective modification of standard convolutions, in which the filter weights are multiplied with a spatially varying kernel that depends on learnable, local pixel features. PAC is a generalization of several popular filtering techniques and thus can be used for a wide range of use cases. Specifically, we demonstrate state-of-the-art performance when PAC is used for deep joint image upsampling. PAC also offers an effective alternative to fully-connected CRF (Full-CRF), called PAC-CRF. In addition, we also demonstrate that PAC can be used as a drop-in replacement for convolution layers in pre-trained networks, resulting in consistent performance improvements.